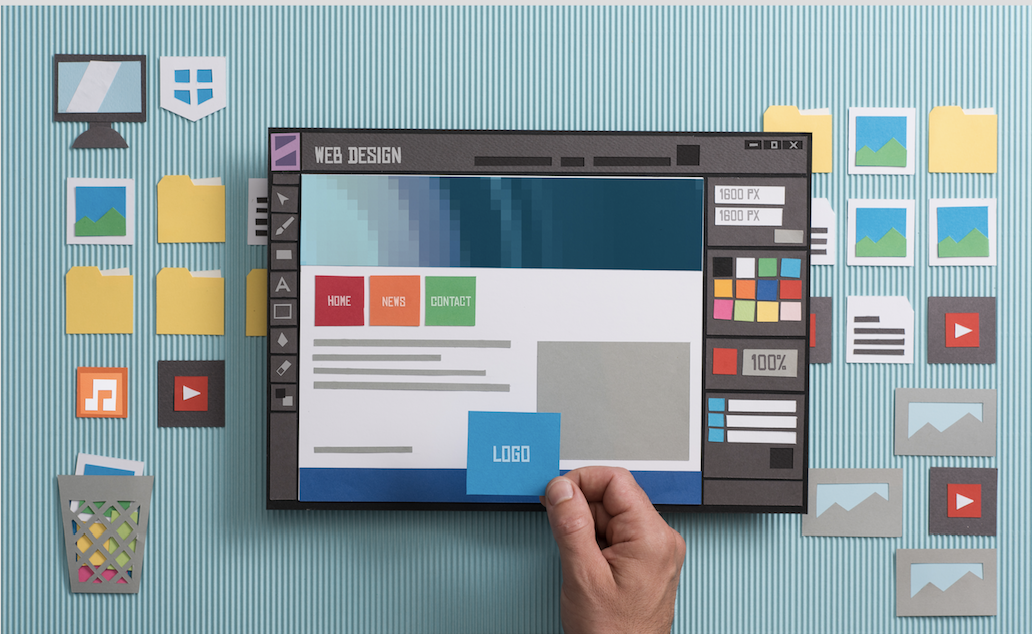 New Websites: What to Consider
Here at Kanyatech, we're passionate about providing the support we wish we had when we started our first businesses. These days, there's nothing more important than having a great business website that drives new business and awareness.

Before you get started however, it's a good idea to think about and decide on the following factors. Deciding on these points before we get started will speed up the consultation process, and allow us to build a website that's perfect for your needs.
1. What is the Purpose of Your Website?
The most obvious answer to this question is to drive more sales to my business. However, how do you expect to do this? Simply having a website is no longer enough. You need to target your website to the customers searching for your industry.

This may mean you need an eCommerce website, a newsletter, a blog, a login to manage customer data, and many other features. When building a new website you need to think about the features from the perspective of your potential customer base, whether that be high end visual appeal or a complex back end system to manage customer requests and data.
2. Will You Need a New Logo?
If your logo looks old, then your business is going to look old and outdated. Invest properly in your logo and have variations for different places your logo may appear online such as social media or on a website header.

If you want a high end website, then it's important to invest in a new logo. Keep working your logo until you have something that is right for your business both visually and in its message to your client base. The logo is the face of your company.

Having trouble or not sure where to start? Kanyatech also offers a logo design service!
3. Will You Need an eCommerce Solution?
If you will need eCommerce now or in the future than the CMS or way your website is built is incredibly important. If simplicity is what you're after, you may be ok with just a Woocommerce extension to your WordPress website.

We'll help you figure out what kind of features you will need for your eCommerce website, and then provide you options that meet these requirements.
4. How Many Pages Will You Need?
Figure out how many pages you will need before you build your website. If you are not exactly sure, and are off by one or two pages that is ok. However, if you have no idea, then our team members will be happy to walk you through your needs to determine optimal page requirements. A very popular entry-level package is our 5 page website package.
5. Will You Need Dynamic Features?
Do you want things to move around when users click on aspects of your website, need a dynamic slideshow, have advanced customer requests fields, or a database to manage customers?

If you decide that they are required, it's important to determine which ones are essential and which can be cut or added at a later date- the implementation can become extremely time consuming for a developer, especially if the features were not thought out well before hand. Figuring out the details beforehand can help you save big in the long-run, as well as improving website performance.
6. Do You Have Your Own Graphics and Pictures?
Building high end graphics is not easy. Some people seem to think that photoshop is something that can be mastered in a few months. Sourcing high end imagery can get expensive, so make sure you know what you need before going into a redesign or new website project.
7. Will You Need a Blog?
If you think you will need a blog then you will most likely need a CMS, unless you want to take the challenge of building a custom blog. WordPress is the easiest way to incorporate a blog whether it is building your site on it or adding it to your site through a sub domain. I suggest finding out if your CMS offers a blog first, and if not, figure out how the best way to add one in such as using WordPress as a subdomain.
8. Do You Need Help With Content?
While every business owner can talk passionately about their business, not everyone can translate that passion to the page! With search engines constantly updating their algorithms to better rank and value pages, content has become one of the most important parts of digital marketing (and really helps with SEO too).
Not only do we provide basic content when building your website, we can also provide custom-written and well researched content that meets your brief- whatever the topic, we're happy to help! Mention that you're interested in custom content to your project manager, and they'll be happy to walk you through our plans and pricing.
9. What is Your Max Budget?
After you have answered all of these questions it's time to ask yourself how much can I spend? Be realistic with your budget- the last thing anyone wants is to run out of funds halfway into a complicated build. Custom websites generally start at a few thousand pounds, and depending on the requirements can run as high as hundreds of thousands of pounds!
10. Are You Ready?
Starting a business is a big commitment, but also incredibly rewarding. If you're sure you're ready to get started, then why wait? Contact our team today and discuss your requirements. We're here to hold your hand throughout the process, and ensure that you receive quality service from start to finish.